IC Pro 601 Wet Dry Vacuum Cleaner – Intercare Limited is specialized supplier in UAE.
Introducing the IC Pro 601 Wet & Dry Vacuum Cleaner, the ultimate cleaning companion for all your needs. This versatile vacuum cleaner is designed to handle both wet and dry cleaning tasks with ease. Whether you're dealing with spills, dust, or debris, this vacuum machine delivers powerful performance.
Perfect for both commercial and home use in the UAE, the IC Pro 601 is a reliable and professional-grade vacuum cleaner. Its robust construction and industrial wet and dry capabilities make it suitable for various settings, including industrial and commercial environments.
Key Features:
Wet and Dry Cleaning: The IC Pro 601 is a wet and dry vacuum cleaner, allowing you to efficiently clean up liquid messes and dry debris. From water vacuuming to tackling dry dirt, this vacuum machine does it all.
Powerful Suction: Equipped with a high-performance motor, this commercial vacuum cleaner provides exceptional suction power. It effortlessly handles dirt, dust, and even small debris, making it perfect for different cleaning tasks.
Versatile Accessories: The IC Pro 601 comes with a range of accessories to enhance its cleaning versatility. From the vacuum wash cleaner attachment for deep-cleaning carpets to upholstery brushes for gentle cleaning, you have all the tools needed to tackle any surface or situation.
Large Capacity: With its generous capacity, this wet vacuum cleaner for carpet allows for extended cleaning sessions without frequent emptying. Spend more time cleaning and less time dealing with waste disposal.
Easy Maneuverability: The IC Pro 601 features smooth-rolling wheels and a lightweight design, ensuring easy maneuverability. Clean multiple rooms or large areas effortlessly without straining your back.
Professional-Grade Performance: Designed for professional use, this industrial wet and dry vacuum cleaner delivers high-quality results. Its commercial-grade power and reliability make it a trusted choice for various cleaning applications.
Invest in the IC Pro 601 Wet & Dry Vacuum Cleaner for a superior cleaning experience. Whether you need to clean your home, office, or industrial space, this floor cleaning machine wet and dry is your ideal companion. Say goodbye to dirt and hello to a pristine environment with this top-notch vacuum cleaner.
Why IC Pro 601 Wet & Dry Vacuum Cleaner ?
› Used for cleaning up wet spills as well as dry dirt and dust.
› Chrome plated steel container of 62 ltrs capacity.
› Filter Molleton (ca.3 micron).
› Long life carbon motor brushes, easily replaceable.
› Different options in filter levels.
› Hygienic antibacterial sanifilter.
2.5 meters long flexible hose (38 mm diameter) with "bayonet clip" lock.
Code: FCSOAC00021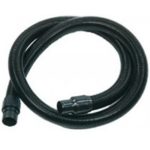 2 nos of black plastic covered metal extension tube of 50 cm length.
Code: FCSOSP00025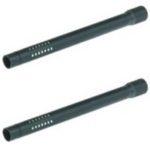 Handle with Angled reducer device.
Code: FCSOSP00026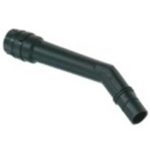 Floor nozzle for dry pick up.
Code: FCSOAC00027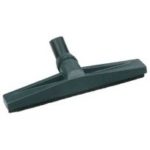 Floor nozzle for wet pick up.
Code: FCSOAC00024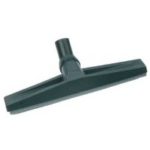 Crevice tool for cleaning the corners.
Code: FCSOAC00023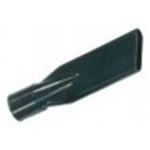 Round brush nozzle.
Code: FCSOAC00022